Authored by Mike Shedlock via MishTalk.com,
A climate change referendum in Switzerland just went down in flames led by 18-34 year old voters…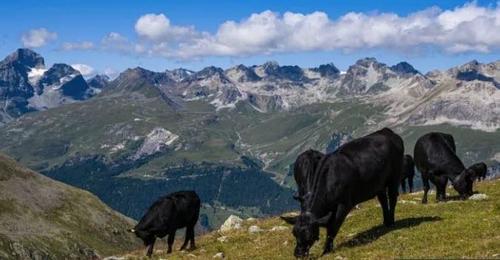 Swiss Reject Climate Change
Eurointelligence reports Swiss Reject Climate Change
After Switzerland dropped its negotiations with the EU, the country has now rejected a climate-protection law in a referendum. Concretely, they rejected all three parts of the law in separate votes: on CO2, on pesticides, and on drinking water.

We agree with the Swiss journalist Mathieu von Rohr that this failure is not merely important in its own right, but symptomatic for the difficulties facing Green politics in general. It is one thing for people to pretend they support the Green party, especially when it is cool to do so. It is quite another to make actual sacrifices as the Swiss were asked to do.

But what is particularly interesting about this referendum is that the strongest opposition came from young people. 60-70% of the 18-34 year old voted No in the three categories.

Each country is different, but the big yet unanswered question is whether people elsewhere would agree to make personal sacrifices for the greater good. The Swiss referendum tells us we should not take this for granted. The German elections will be the next big test.
Huge Shock
The referendum Failed 51-49. And it took a crushing rejection by Zoomers and millennials to do it.
The BBC comments on the Huge Shock.
A referendum saw voters narrowly reject the government's plans for a car fuel levy and a tax on air tickets.

The measures were designed to help Switzerland meet targets under the Paris Agreement on climate change.

Opponents also pointed out that Switzerland is responsible for only 0.1% of global emissions, and expressed doubts that such policies would help the environment.

The vote, under Switzerland's system of direct democracy, went 51% against, 49% in favour.

The no-vote to limiting emissions is a huge shock. The Swiss government drafted this law carefully. The plan: to cut greenhouse gases to half their 1990 levels by 2030, using a combination of more renewables and taxes on fossil fuels.

A proposal to outlaw artificial pesticides, and another to improve drinking water by giving subsidies only to farmers who eschew chemicals were both voted down by 61%

Switzerland's system of direct democracy means all major decisions in the Alpine nation are taken at the ballot box.

Campaigners simply have to gather 100,000 signatures to ensure a nationwide vote.